Unwaffle uses machine learning to boost SaaS trial conversions. It will analyze the behavior of your users to help you keep them on the happy path, so you'll convert more trials and churn fewer customers. It's Onboarding and Lifecycle Metrics for your SaaS business.




S3STAT is a service that takes the detailed server access logs provided by Amazon's Simple Storage Service (S3), and translates them into human readable statistics, reports and graphs. In short, it's web stats for Amazon S3 .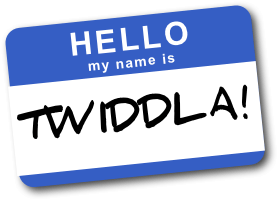 Twiddla is web conferencing software for design teams. It's lightweight and to the point. You can get a team of designers and clients together in a web conference in 30 seconds flat. Start a session, send out a link, and you're in. Nobody needs to install anything. Nobody needs to fill in seven pages of personal information. Nobody even needs to pull out a credit card. Twiddla runs in any web browser, so your Mac based design team can seamlessly conference with your linux-running software developers and the management team on their PCs. Web conferencing for the Web. That's what Twiddla is all about. Try it out and see for yourself!